Meet the Creative series: Chu Chu Ceramics
August 8, 2019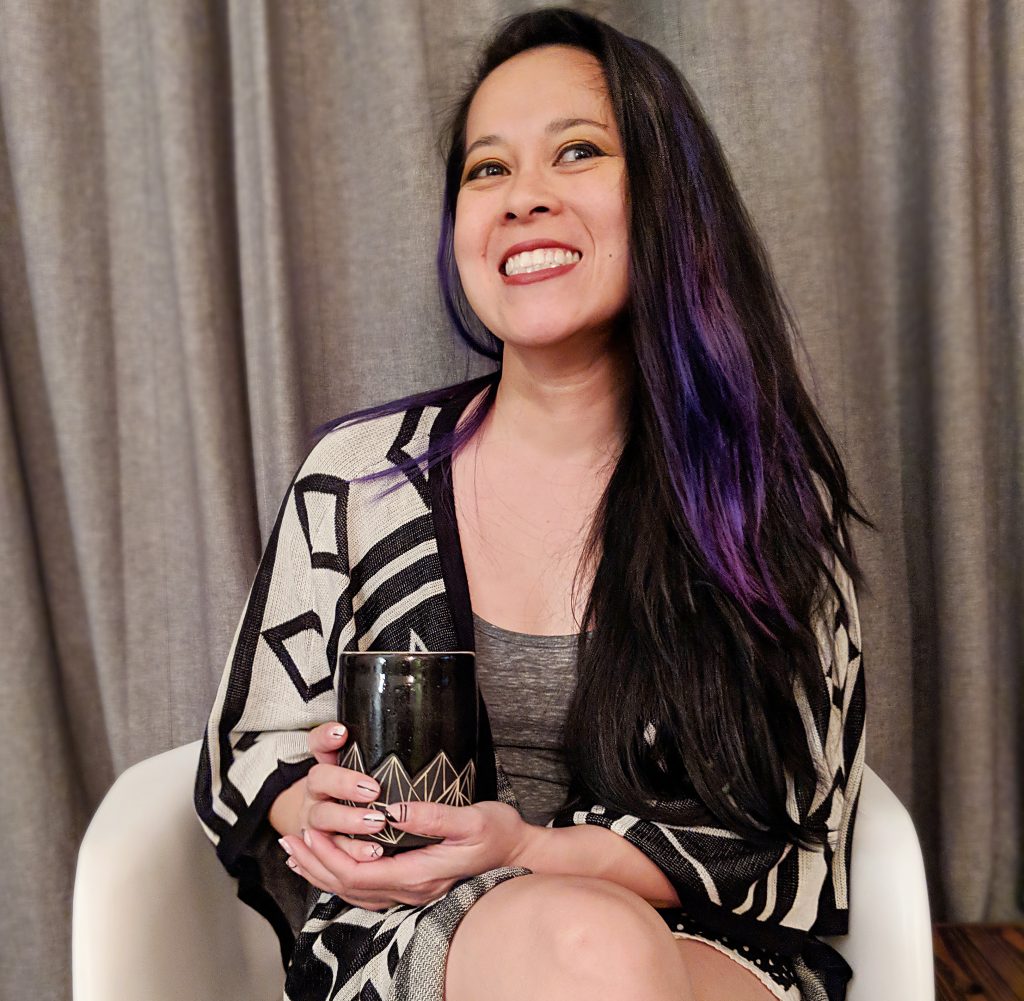 Are you a First Time Vendor at the Etsy: Made In Canada market?
Introduce yourself and your business
Originally from Toronto, I moved here 10 years ago and fell in love with the city and mountains! As a visual artist, I've always dabbled in various media but only discovered pottery here in Vancouver. With a background in graphic design, I'm greatly influenced by contemporary aesthetics, home decor, street art and modern art. My ceramics are functional and I try to incorporate interesting techniques to enhance contrast. Whether it be glossy versus matte, textured versus smooth, or black versus white, I like to play with these themes to create something quite unique yet cohesive.
How do you stay creative?
I am fortunate to be in a shared studio with many great minds and we collaborate often. In every day life, I try and be observant to my surroundings and draw inspiration from my daily travels. Attending art events keeps the ideas flowing as you discover how other artists create their own mark on the city.
Is your creative space neat & tidy or a beautiful mess?
Depends what day of the week it is! My studio space is a slice of my personality. It can be chaotic when I'm in the middle of production and have many projects on the go, but the state of order always comes in the next wave. There is a dedicated section that resembles a mini living room for guests to come visit. It is decorated with accents of a contemporary home with geometric textiles and even a beta fish!

Tell us about how your product / designs are made. What is your favourite part?
To keep progressing, every year I design a new line to keep the styles fresh. From conception to production, there is a lot of trial and error before a line is released. I am always up for a new challenge and try different techniques from other creative mediums and try and work them into ceramics like silkscreening, airbrushing, carving and marbling. My favourite part is putting in months of testing and coming up with a style that is unique, is streamline to produce and has great traction with the public. The most meditative part of pottery for me is carving, the worst is making handles for mugs!
What's the most challenging part of your business?
Ceramics is a tough category to sell, it's labour intensive taking hours on end before an item can actually be complete. There are several stages of pottery with drying stages in between, this affects the value of the item as you can not necessarily see the time that went into it. There is no such thing as making a mug in just a few days, it's a slow art.
If you have an appreciation for hand made pottery, you will not treat a mug like a mug, you will cherish it as it was made by hand all the way through and doesn't compare to a factory made Ikea mug.
Are you a Creative full-time? If not, what's your day job?
I have another job doing web design for a professional photography and videography company, this takes up the better part of the day and then most days I go straight to the studio to do a few hours of work with my hands.
Both are creative in it's own right, one is based on technology, the other is more hands on.
What do you wish customers knew about you or your business?
The price tag is reflective of how much time and energy I put into every piece. Each item I've turned over in my hands dozens of times, moved from wheel to table to shelf to kiln and back again. All the surface design is done while it's cradled in one hand and applied with the other. It really is a labour of love or else I wouldn't be doing it!
I am the only person making all the product, marketing, setting up online presence, social media, displays, sales, , shipping, taxes….the list goes on!
What is your favourite place to hang on the West Coast?
I'm very much half mountainy and half city. We don't have mountains in Toronto and even after 10 years I am still amazed by the view and the ease of access. The beaches here are stunning, the views are incredible everywhere and I still think it's incredibly picturesque being able to see the North Shore mountains through the city's skyscrapers.
Vancouver is growing as an art community with very cool urban outdoor spaces, murals, great events and artists creating amazing things.
Will you have any new products or designs at this year's Made In Canada market?
Yes! Besides my signature Geometric Mountain series, I will be featuring the Marble Metamorphic series along with some golden spoons, larger platters and some jewellery.
What makes the Etsy: Made In Canada market special or unique?
It recognizes truly handmade local makers and is curated with some very unique vendors that have a high level of products. It gives customers a chance to meet their makers and put a face to the awesome wares they are selling. Seeing it online is one thing but seeing it in person is next level.
Tell us about your all time favourite customer!
I have two 🙂 One is a repeat customer from when I first started and she's been slowly collecting all my work, she is a very cool eclectic woman with great fashion sense and likes to order custom work as well. The other is another maker I met during another market, she promotes me, supports my ideas, gives me advice and is also slowly collecting my pottery. She even brought me hand warmers when she saw on IG that I was doing a market in her part of town where there was no heat, such a sweetheart!
Time to get mushy – how did you feel when you made your very first sale?
To be honest, I can't remember when that was! I remember when I was first taking pottery classes I used my friends as guinea pigs and made them various items. One friend has a very early version of my geometric mountain design and to me now it is so ugly but he uses it every day and displays it on his kitchen counter!
Born and raised in the Vancouver area or do you come from afar?
Not too afar but Toronto. I gave myself 2 years to see what this city was all about and I've been here for 10!
Pineapple on pizza – yay or nay?
Super yay! Purist need not share with me!