What is Etsy U?
Etsy U is a Community education program for sellers looking to grow their business, support other entrepreneurs, and connect with creatives in our global community.
Etsy is teaming up with experienced shop owners and seller community leaders to be our instructors (like us!) —they'll bring the latest education, information, and resources to the seller community.
Who is it for?
Anyone who is interested in learning more about how to use Etsy,
Who will be running it?
Val, the team captain of Vancouver Etsy Co (more info on what a team captain is in this post),
Instructors will complete exclusive online training sessions offered by Etsy on topics related to optimizing your shop, including search engine optimization (SEO), social media, photography, branding, and more.
Are these in person or virtual?
Virtual, via YouTube live! But don't worry, you can interact and ask questions throughout the workshop as needed.
How often will you have these learning opportunities?
We are aiming to hold at least 5 of these between now and the end of the year.
What topics will be covered?
– Getting started on etsy
– Photography
– Shipping
– SEO
– Social Media and more!
Does it cost anything?
It is free!
Upcoming Topic: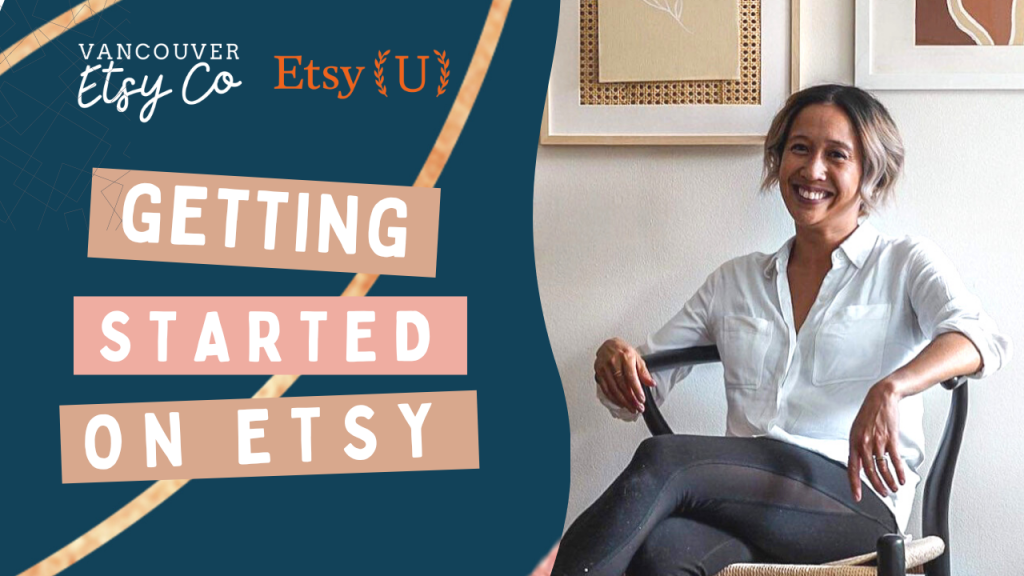 Topic: Getting Started on Etsy
Date: July 20, 2022, 7:30pm to 8:30pm PST
Description:In this workshop, we will go over everything you need to get started using Etsy. If you are interested in turning a hobby in a business, adding an additional sales channel to your existing business, or looking to optimize your current shop, this is for you. We will touch on starting an etsy shop, creating listings, search strategies, online advertising, product photography, marketing, shop stats and more.
RSVP: https://community.etsy.com/t5/Seller-Events/Getting-Started-on-Etsy-Learn-how-it-works-and-how-to-use-it/ec-p/138766952#M52